Bloomberg: The World's Most Innovative Economies
The same could be said for other countries where the comparative advantage is still relatively cheap labor rather than cutting-edge technologies. The standings reflect the North-beats-South tale of the global economy: Africa, with No. 46 Tunisia and No. 48 Morocco, and Latin America, with Argentina at No. 49, are scarcely represented on the top 50 list. Six of the top 10 economies hail from Europe, and three from Asia.
The ranking began with over 200 economies, from which those that didn't report data for at least six of seven categories measured were eliminated, trimming the list to 84. Bloomberg released overall and category scores for the top 50 innovative economies.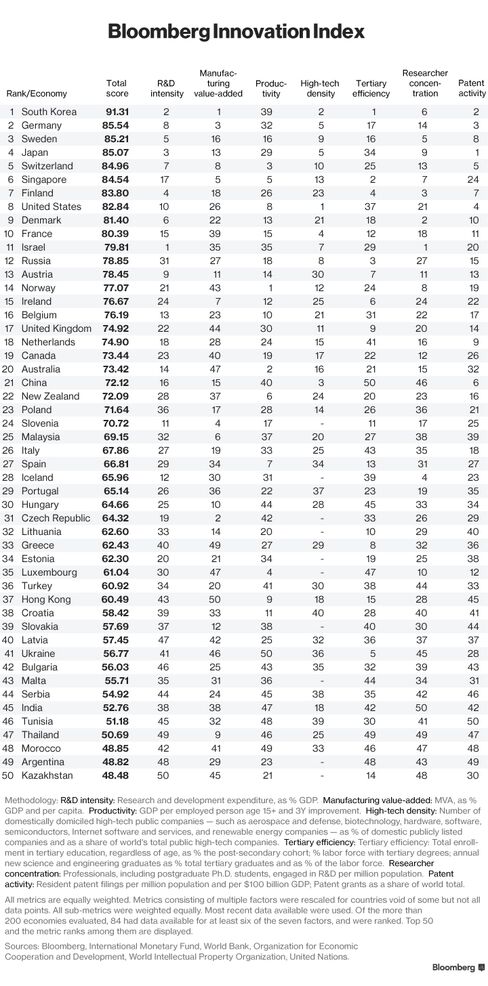 NEVER MISS ANOTHER NEWSLETTER!
I still remember the day we got the email telling us that the in-person version of the 2021 Consumer…
Read More
A recent article by McKinsey and Co "COVID-19: Implications for business"  describes a paradoxical dilemma for managers: the need to process both the…
Read More