Startups Studios: a new kind of startups and innovation accelerators
Startups Studios
Startups Studios are a new kind of accelerators for innovation: instead of accelerating startups previously settled, like traditional incubators and accelerators do, they participate to the set-up of the start-up. A start-up studio is a company that starts companies:
Sometimes they generate their own genuine ideas, and find out the right team to execute (like eFounders -focused on SaaS ventures- Nextstars, or partially RocketInternet);
Sometimes they develop untapped ideas coming from the outside, brought by corporations or entrepreneurs, and shape startups to execute them  (like Co.builders, TechnoFounders, Btwinz -dedicated to SaaS ventures-, or StartupFactory);
Or they can also help develop creative ideas raised by corporations, provide support from ideation to implementation, and liaise with relevant startups on the domain, (like Eurogroup Javaness, Orange CrossLab, Accenture Paris Innovation Centre , or Digilityx).
Thus, startups studios are also called startup factories. Year after year, they develop, reuse and optimize an infrastructure (office space, back-office solutions, legal advice, management processes, a multi-disciplinary team, product design, and hosting service) and a know-how in shaping startups teams, and helping them to start their business.
Let's dig in into two exemplary cases.
eFounders
I had the pleasure to meet with Thibaud Elzière, the brilliant founder of one of the most dynamic startups studio, eFounders.
eFounders generates creative ideas internally, with a focus on SaaS, designing software for mid-size companies with 200 to 2000 employees. The creation process is a follows:
Internal ideation, funneling from hundred to a few ideas in 2 months;
Recruitment of a CEO or a CTO, who will receive 50% of the startup shares;
18 months of transformation, turning the idea into an independant company; eFounders brings resources to support the set-up, with expert skills in product marketing, design, coding, content, strategy, marketing, …
The process is renewed once or twice a year, up to 4 to 5 times a year, and concurrently, resources are staffed to support venture's coaching;
The born-startup is fully autonomous and independant at the end of the coaching.
The flow of candidates is significant: eFounders receives 150 applications monthly, and around 5 are met weekly. eFounders looks for entrepreneurial patterns: keeping morale up even when the weather is bad, facing and fixing issues, being determined up to the end. As Jeff Bezos says, 'being both stubborn and flexible'.
An emblematic success story is Front: Front is a professional email service with workflow and collaborative features. Their founders left for the US, where their main market relies, they were accelerated at Y Combinator, and raised recently $m 10 among investors including Slack's founder!
Other emerging startups cover cloud emailing (Mailjet), collaborative translation (Text Master), brand monitoring on online media (Mention), instant admin solution for developers (Forest), or corporate credit cards (Spendesk). Cloud telephony & softphone Aircall attended 500 startups accelerator program in San Francisco, and raised $2.75 million with Balderton Capital, FundersClub and business angels. Congratulations!
Digilityx
I've known Christophe Pelletier for a long time: he's one of the most accurate and trustful consultant I worked with. Therefore, I was quite excited when he told me he just founded Digilityx! Digilityx has an original value proposition: it helps corporates turn ideas into real products and services, with the catalyst of startups skills.
Digilityx has been created in 2015 to address one of the most complex challenges traditional companies are currently facing: how to innovate fast in a competitive digital world, and deliver quickly creative projects. Based on the experience of the 3 founders, and the impressive growth of French Tech players, Digilityx is bridging the gap between large companies and agile startups, unfolding enablers and accelerators for digital corporate projects. Digilityx brings its extensive knowledge of tech accelerators ecosystem, and unique know-how, to ensure an effective cooperation between young entrepreneurs, and traditional organizations.
Digilityx' partners deliver innovative and agile solutions in domains such as big data (datascience, big data as a service), customer experience monitoring (NPS, semantic engine, conversational bots), and IoT (security, IoT data hub). Digilityx sets up occasionally partnership with vertical business solutions on specific use cases (well-being, wearables) for insurance or health industries.
Eat your own dog food!
Digilityx worked as well as a team to deliver its own innovative solutions; a first platform, Youberjob.com,was designed in 3 months: it supports jobbers to sort outhow they can earn money thanks to collaborative economy or "uber-like" platforms. Digilityx team members worked then as a start-up using persona, customer journey, MVP, and lean start-up methodologies, great playground to test new concepts and new partners' solutions. Finally, if the concept is mature enough, Digilityx will propose its team members to invest in a new company created to bring the solution to the next stage.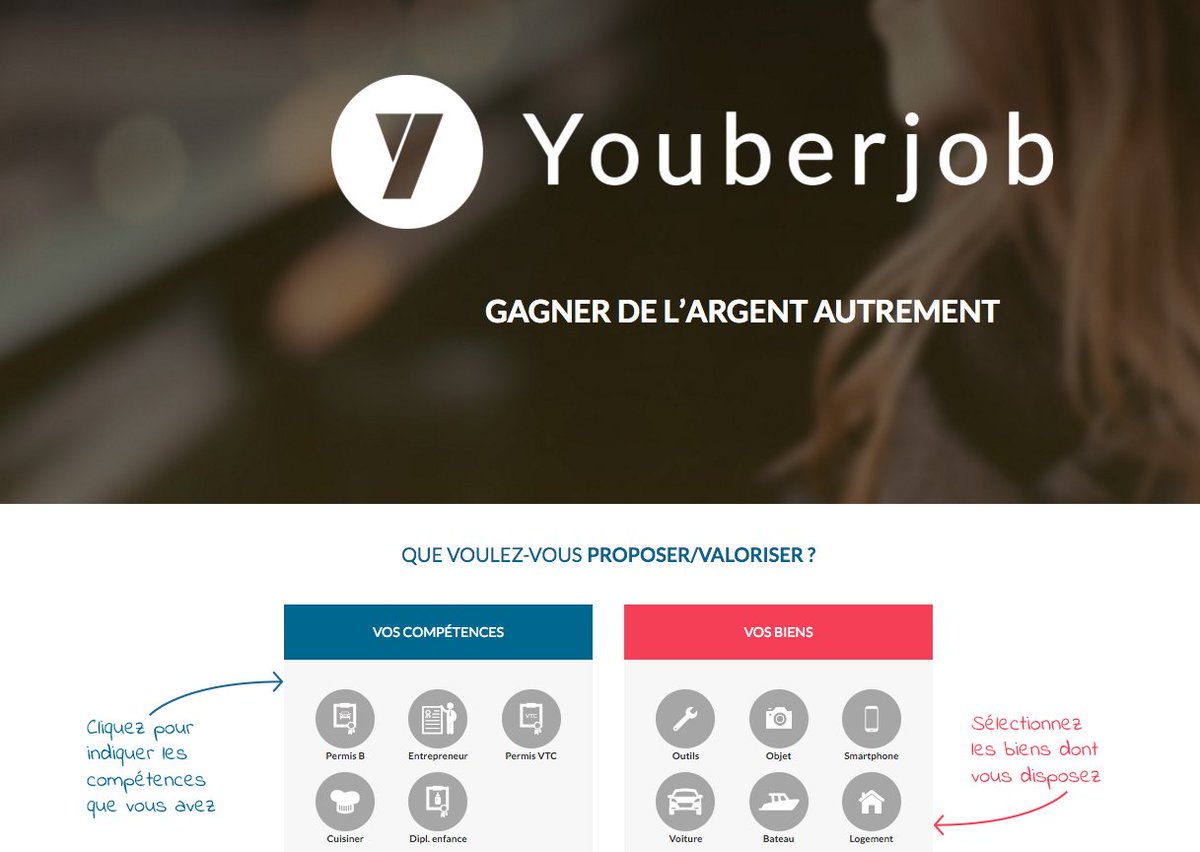 PS: special thanks to Laurent Allard who raised my attention on the startups studio phenomena, and shared many good links!
image credit: bigstockphoto.com
Wait! Before you go…
Choose how you want the latest innovation content delivered to you:
---
Nicolas Bry is a senior VP at Orange Innovation Group. Serial innovator, he set-up creative BU with an international challenge, and a focus on new TV experiences. Forward thinker, he completed a thesis on "Rapid Innovation", implemented successfully at Orange, further developed in his writings. He tweets @nicobry
NEVER MISS ANOTHER NEWSLETTER!
A recent article by McKinsey and Co "COVID-19: Implications for business"  describes a paradoxical dilemma for managers: the need to process both the…
Read More
It's been a tough year for everyone since the COVID-19 crisis began. Some organisations are adapting and holding their own…
Read More